Design for manufacture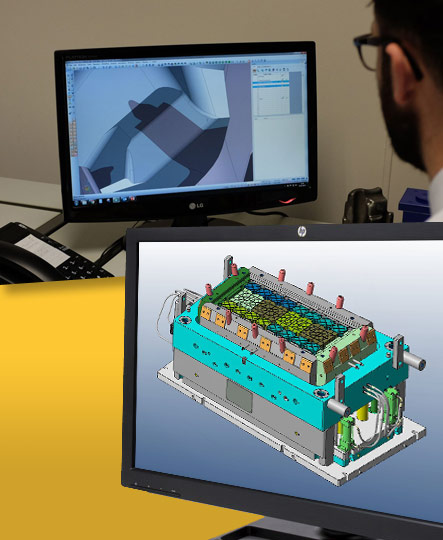 Our in-house design department has been developed to deliver quick response design solutions to ensure continuous production and complete utilisation of our 24/7 toolroom facility.
We operate Vero Visi one of the world's leading PC based CAD/CAM solutions for the Mould & Die industries. Offering a unique combination of applications, fully integrated wireframe, surface and solid modelling compatible with file formats from the full spectrum of engineering design.
Our 6 man design team offers full tool design, modification & product design services and a wealth of experience in all aspects of plastic injection, aluminium & zinc diecast mould-making.