Design for manufacture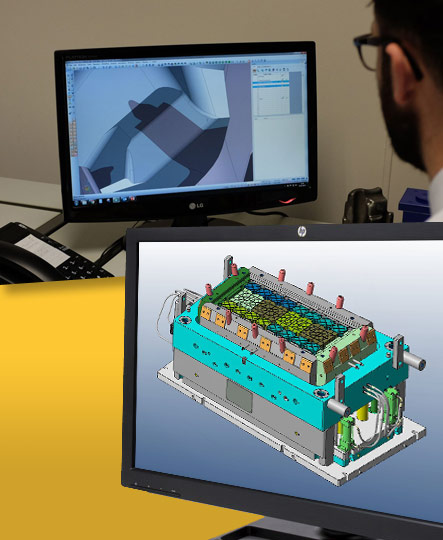 Our in-house design department has been developed to deliver quick response design solutions to ensure continuous production and complete utilisation of our 24/7 toolroom facility.
We operate Vero Visi one of the world's leading PC based CAD/CAM solutions for the Mould & Die industries. Offering a unique combination of applications, fully integrated wireframe, surface and solid modelling compatible with file formats from the full spectrum of engineering design.
Our design team offers full tool design, modification & product design services with a wealth of experience in all aspects of:
· Plastic Injection Tooling
· Aluminium/Zinc Die Cast Tooling
· Metallisation masking Tools
· Trim Tooling
· Checking Fixtures
We have access to other software under the Vero umbrella including WorkXplore, a high speed CAD viewer/converting system giving us fast response times on quotations and feasibilities. We also have external design capacity for urgent projects which can be utilised as and when required.
Working closely with project management, our design team can provide detailed quotations including PowerPoint presentations, concept designs and cost breakdowns.
Our Visi system is fully integrated throughout the premises, meaning our engineers have access to 3D tool designs, 2D drawings and step by step work instructions from the moment they are issued, streamlining the manufacturing process.