Quality & Inspection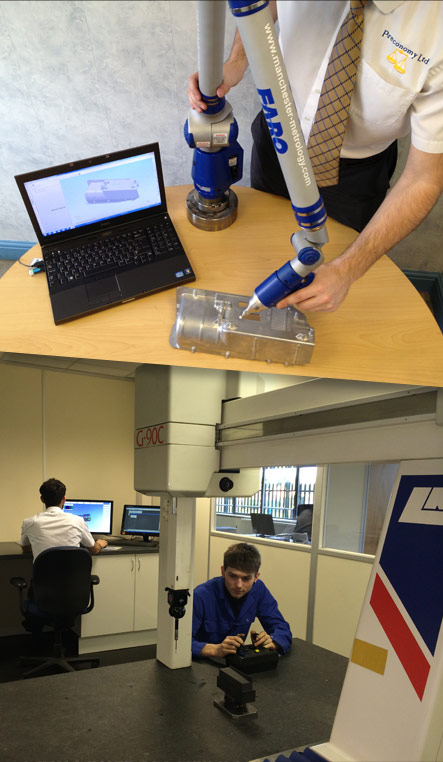 Preconomy Ltd are dedicated to providing their customers with products which conform in all respects to their expectations and a service which meets the requirements of EN ISO9001:2008. The company is committed to compliance with requirements and appropriate legislation. It is our intention to ensure quality improvement is a way of life.
Preconomy Ltd are committed to quality and for ensuring that the Quality Policy is understood, implemented and maintained at all levels. All members of staff are encouraged and motivated to be conscious of the contribution which they can make towards the achievement of Quality objectives.
Everybody employed by Preconomy Ltd is recognised as a valued contributor to the continued success of the company, not least through achievement of the highest quality standards.
Inspection
Inspection is an essential aspect of ensuring quality parts and tooling are provided to the customer. Preconomy Ltd has an LK G90C co-ordinate measuring machine which every component is measured at each stage of the process. The software used is Delcam PowerInspect which checks directly to 3D CAD model or 2D drawings.
ISIR's are carried out on components to each customer specification.