News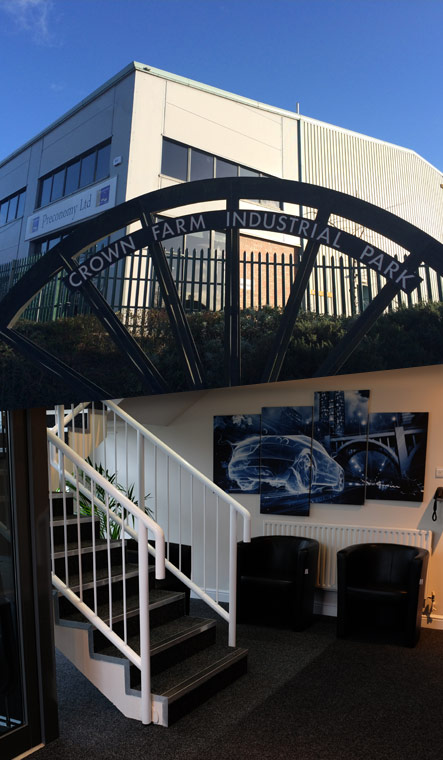 Purchase of Additional High Speed Spindle
August 2018
The first spindle very quickly showed its capabilities so it was an easy choice to purchase a second unit relatively soon after to expand our milling options.
Purchase of Additional Laser Engraver
May 2018
Preconomy purchases a 2nd laser engraver as workload increases, taking the opportunity to purchase a larger unit in the process giving greater range to the working envelope. Once again the unit is fully mobile and articulated to reach the customers' requirements onsite and in hard to reach places.
Purchase of High Speed Spindle
Due to the ever demanding intricate features on the large tools we work on, we needed a way to increase spindle speed to be able to use smaller and smaller cutters on the large machines. Limited by the spindle speeds allowed by the universal heads and with traditional mechanical speed increasers not offering the spindle speeds or reliability required another system was sourced. This came down to an Air Turbine Spindles 25,000rpm unit. This allows us to machine with small cutters and finish features directly on the mills which would have been difficult previously. With ceramic bearings and no mechanical drive the unit will run at full speed continuously without any increase in temperature and growth associated with mechanical drives. The unit is configured so that it can very quickly and easily be transferred from one machine to another.
Purchase of 5-Axis Machine
April 2018
Preconomy invests in its first 5-axis machine with the purchase of a LITZ 620 with Heidenhain 530i control for full simultaneous capability. With a large 600mm diameter bed and impressive 400kg loading capability it gives Preconomy much improved access to our complicated, multi setup manufacturing requirements.
Expansion of Services - Laser Engraving
August 2017
Preconomy has purchased its first laser engraver for adding/modifying symbols and part codes on tools. This is fully mobile for sending out on site as well as our own internal uses. The unit is mounted on an extending and articulating arm for access to the most awkward of areas. The software allows for manipulation of the engraved piece in size and shape to match up to current markings on job so that exact CAD data is not always required. The laser engraver compliments our mobile laser welding unit to become a 'one stop shop' for part code updates performed onsite minimising down time of tooling and transport costs of large tools.
Expansion of Laser Welding Capabilities
July 2017
Preconomy has added another TLM laser welder to its inventory. With our original unit in almost constant use it was time to purchase a 2nd unit. An upgrade this time to a larger 300W unit gives even more scope of the jobs it can complete. As before the unit is fully mobile and able to reach the most awkward areas on tooling onsite saving on downtime and costs to the customer.
New Premises
21st June 2015
In June 2015 Preconomy moved into new premises at Crown Farm Way in Mansfield. The new building provides 24,000sq ft of floor space along with 60 car park spaces, 3 loading bays, a 2 level office block and a new look reception area.
The extra space created the opportunity to introduce a new spark eroder, a wire eroder and 2 milling machines with 3 metres and 6 metres travel. Suitable overhead lifting has now been installed spanning the whole building which includes hoists of 2 x 25 ton, 1 x 15 ton, 1 x 10 ton and a 3 ton hoist in our small tool bay.
In addition there is also a storage facility adjacent to the main building offering a further 5,000sq ft
An open day is planned to take place in the Spring 2016.